MI HOME KENYA
Mi Ionic Hair Dryer H300
Regular price
KSh4,499.00
Sale price
KSh4,999.00
Unit price
per
Xiaomi Mi Ionic Hair Dryer dries your hair quickly without damaging it. Instead, the dryer replenishes moisture and enhances lustre. The advanced technology has made it possible for the dryer to sense the change of temperature in the air inlet, and adjust the temperature in order to protect your scalp and hair.
Quick-drying with deep hydration

 NTC Intelligent Temperature Control

360° Magnetic Anti-scalding Tuyere

Strong Air volume

Big airfoil blades.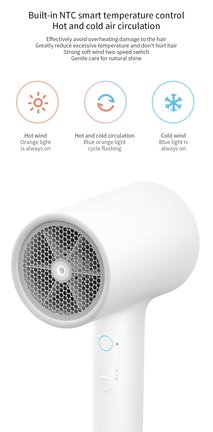 Dries your hair and replenishes moisture
Besides quickly drying your hair, the dryer condenses the moisture in the air and atomizes it into negative electro-hydraulic ions that are transferred to the hair with the wind. This replenishes moisture, reduces static electricity and enhances lustre.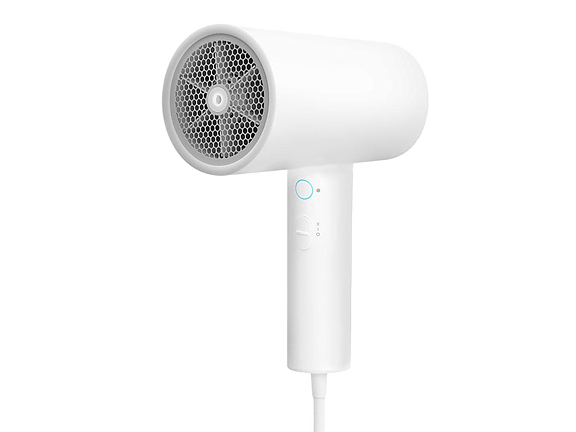 Powerful but quiet
The 6 blades have a speed of 20000 rpm and have been balanced and debugged, bringing a quieter and more enjoyable experience.
Other functions
With the dryer comes a magnetic anti-scalding nozzle for you to both style your hair with, and use it to dry your hair even faster. Besides that, the dryer has a practical design and weighs only 0,8 kg, making it easy to use and bring wherever you go.
Why choose Xiaomi Mi Ionic Hair Dryer?
Hair is dry quickly, stays undamaged and hydrated
Intelligent NTC - temperature control in three modes
Magnetic swivel tube
Cold and warm air circulation
Two hair drying speeds
Quiet operation, simple design
---